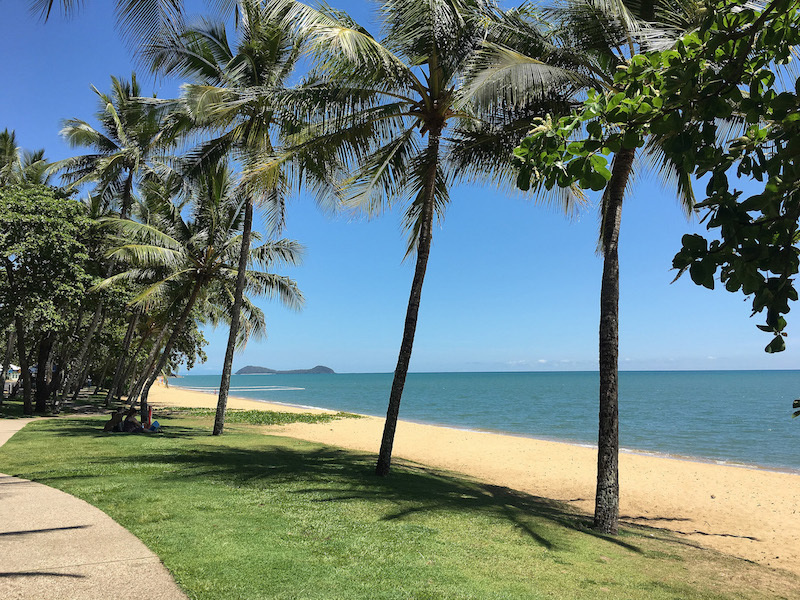 Bellevue at Trinity Beach Apartments is located in the Northern Beaches of Cairns region, and is 20 minutes north of Cairns airport or 25-30 minutes from Cairns CBD.
Getting around Trinity Beach is easy as most facilities and services are within walking distance. Trinity Beach shops consisting of a convenience store, chemist, bakery, post office, newsagent, etc. is a 20 minute walk.
The larger Smithfield Shopping Centre that offers supermarkets, banks and speciality stores, is a 10 minute drive south down Captain Cook Highway.
There is a local bus service that runs regular 1/2 hourly services Monday to Friday into Cairns and an hourly service on weekends. Plus there are taxis readily available.
If you're taking a tour most tour operators offer return transfers for an additional fee. If you like to travel in luxury then Limousine services are also available from Cairns Airport and Cairns CBD to Trinity Beach.
If you're staying for a while you could also consider renting a car for a few days. There are plenty of wonderful scenic drives in the region that you can DIY with the help of a GPS or map.
For more information on transport options in Trinity Beach visit Tourism Trinity Beach.
Come and indulge yourself in the ambient atmosphere of Bellevue at Trinity Beach fully self contained apartments and the relaxed atmosphere of Trinity Beach in Cairns Northern Beaches region. BOOK NOW